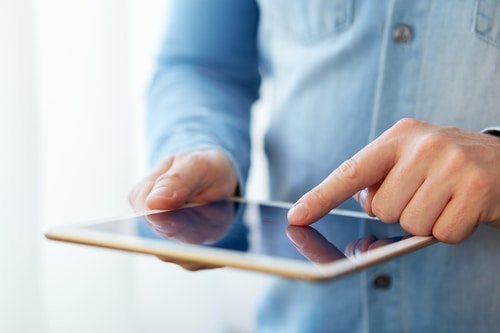 The Ultimate Guide to Selling Your iPad
As of 2020, Apple has sold more than 360 million iPads, and they're one of the most successful of Apple's products.
But, if you're due for an upgrade, or just don't use your iPad as much and want to sell it to make some cash, we're here to help you figure out exactly how to sell your iPad.
In this blog post, we'll discuss what condition you need your iPad to be in to sell it, and how exactly to do so.
Read on for more information to help you get prepared to sell your iPad smoothly and quickly.
Selling Your iPad: Is It Too Old to Sell?
Unless you're toting around an original iPad, it probably isn't too old to sell, and there's probably someone in the market to buy a used one.
If your iPad is so old that it cannot support current iOS upgrades, then yes, you might find yourself tossing the iPad in the dumpster, or using it as a very expensive paperweight.
If you're interested in selling it in person, you can always go to a local pawn shop or a nearby outlet that buys used electronics and see what they'll quote you.
There are also a variety of websites in which you can sell your iPad online, but we'll get to those in a second.
What Condition Does My iPad Need to Be In?
You'd be surprised at what people will buy in terms of old and used electronics. If it exists, someone can refurbish it or salvage it for parts. And the newer your iPad is, the better.
If you only have cosmetic damage, you'll still be able to fetch a pretty penny for your iPad, but you may want to weigh the pros and cons of getting it fixed. Use a site like sellshark to evaluate how much money they'll give you for your damaged iPad. Then, see how much they would give you if it wasn't damaged.
If the difference is pretty significant, look around at places that will repair things like screen cracks and breaks. For example, if a website will pay you $50 for an iPad that's cracked, and $300 for one that isn't, and it will cost you $50 to repair the crack, it's a no-brainer. Get it fixed before you sell.
But, if your iPad's screen is shattered and it will cost $250 to repair it, it may not be worth it, and it is better for you to simply sell it as-is.
Selling a Broken iPad
What if the damage goes much deeper than cosmetic? What if your iPad won't turn on? What if it won't charge? What if randomly shuts off?
No matter what, you'll find someone who will purchase an iPad with severe problems unless it's really old.
It's common sense to expect that the older the iPad is, the less money you'll get for selling it. And the worse condition it is in, the less money you'll receive from selling it.
You may wish to get a quote from several places before settling on one quote. Normally, if your iPad is severely broken, you'll only get a nominal fee for your iPad, but that's a lot better than nothing.
If anything, it encourages you to recycle your iPad instead of throwing it away in the dumpster. And, you may get a $50 you wouldn't have had before, which could go towards a new iPad, or something else entirely.
How to Sell Your iPad Online
When you think of "selling your iPad," you might think you're selling it to a person on eBay, Craigslist or to your phone company. While you can do those things, they are often inconvenient and mean you'll have to take pictures of your item, list it, and pray someone wants it.
With sites like Sellshark, you're guaranteed money, even if you've been ghosted by a Craigslist seller or you're not able to get a bite on eBay.
Selling your iPad online is easy and super convenient. After listing the make and its condition, you'll get a quote by Sellshark that you can accept or reject. However, the quote is conditional on the iPad being in the same condition you said it was. So, you can't say you have a pristine iPad from 2019 and get a generous quote, only to send a beat-up iPad from 2015. If you pull a bait and switch, they reserve the right to give you a payout that they would pay for the 2015 iPad.
Once you've received the quote, you'll get a paid-for postage label that you can slap on the iPad once you've boxed it up and deposit it at your local post office.
After they receive it and have a look, they'll give you your money. All of this shouldn't take too long, meaning you'll have the money in your hands sooner than you thought.
Get Started Selling Your iPad
If you're ready to get started on selling your iPad, you can click here to get an instant quote. It is up to you to accept or reject the quote, and you're free to shop around and come back to Sellshark if you discover that their quote was the best one.
And once you've gotten a quote, even if you accept it, you're not locked in until you send the iPad our way. So don't worry about getting enmeshed in a deal you can't get out of.
Get ready to receive cash for your iPad today!